In this guide we'll show you how to install Chatway live chat on Square Online completely for free!
To learn more about How to customize your Chatway widget, and don't forget to check our entire Chatway knowledgebase to make the most out of it.
Step 1: First, visit https://chatway.app/ and sign up for an account. If you already have an account, log in instead.
Step 2: Once your Chatway account is ready, open the Chatway dashboard where you can find your Chatway installation code: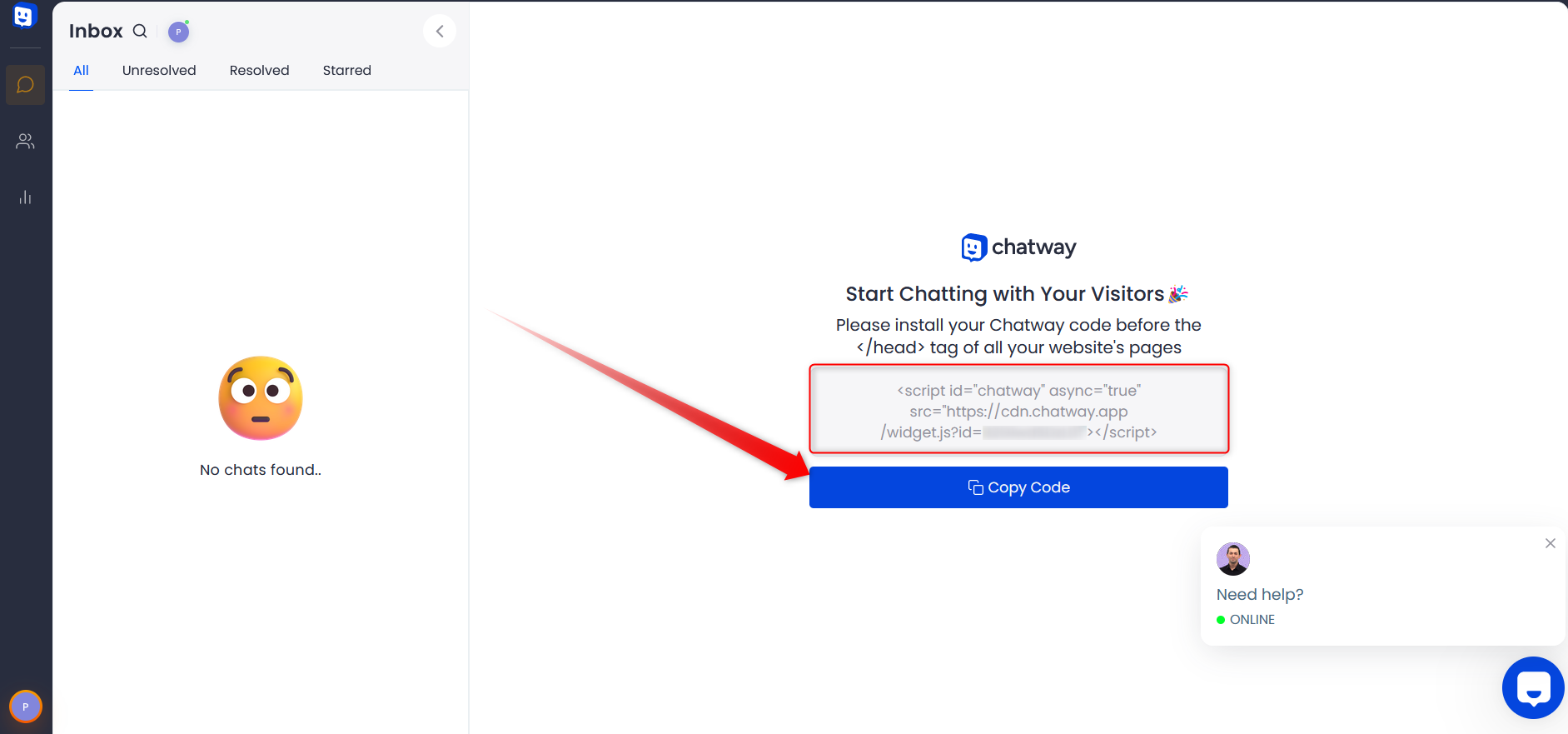 Step 3: Next, copy the code in order to paste it in the Square Online area that will allow you to add code to the entire site: in the <head> section on your Square Online website.
Step 4: Now, from you Square Online dashboard, click on "Settings" and then – on "Tracking tools".
Click on the "Add new code" button next to "Add custom header code".
You can give a name for your custom code e.g. "Chatway installation code" and paste Chatway installation code into the "Custom code" section.
Make sure you place the code in the <head> tag!
And that's it! Click on "Save" to make sure you save the changes!
Once you add the installation code, the Chatway widget you created will appear on your website automatically and immediately. You can of course customise it from the Chatway settings.