Chatway is a live messaging app that you can install on your website so your site visitors can chat with you. With Chatway, you can efficiently interact with your customers via different channels such as chat, email, Facebook Messenger, and more.
In this guide, we'll show you the easy-to-follow steps on how to install the Chatway app on your Duda website.
Step 1: On your Duda site editor, click App Store.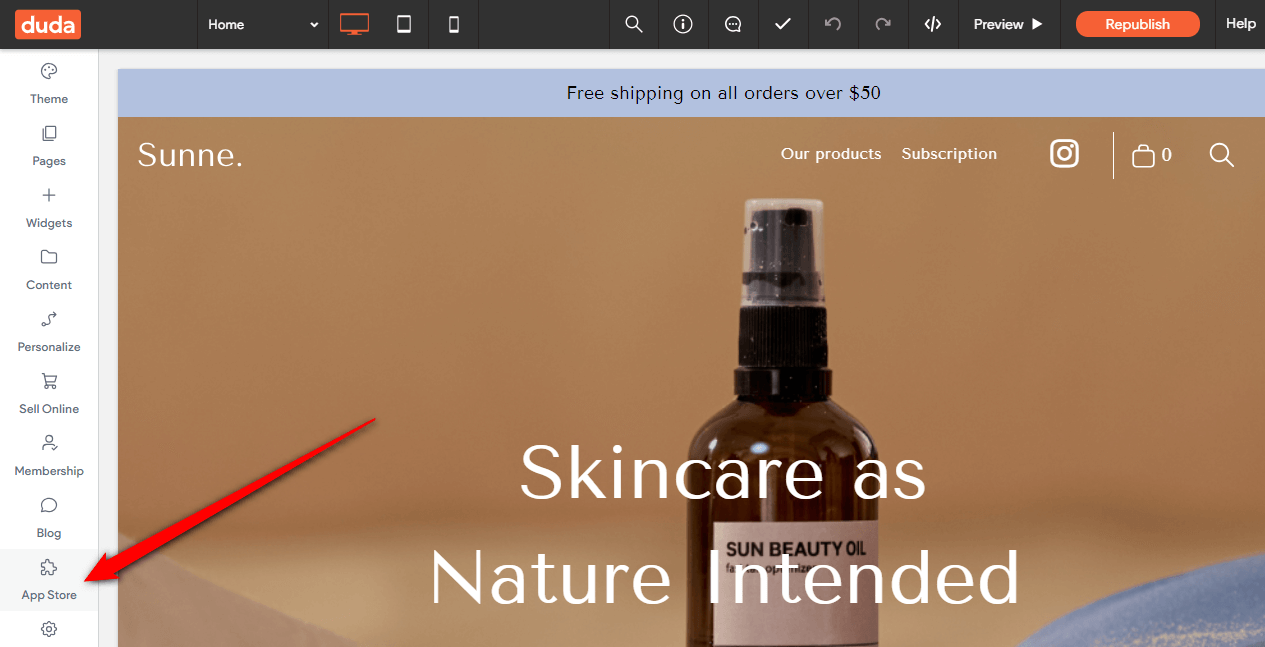 Step 2: On the App Store page, type chatway in the search field.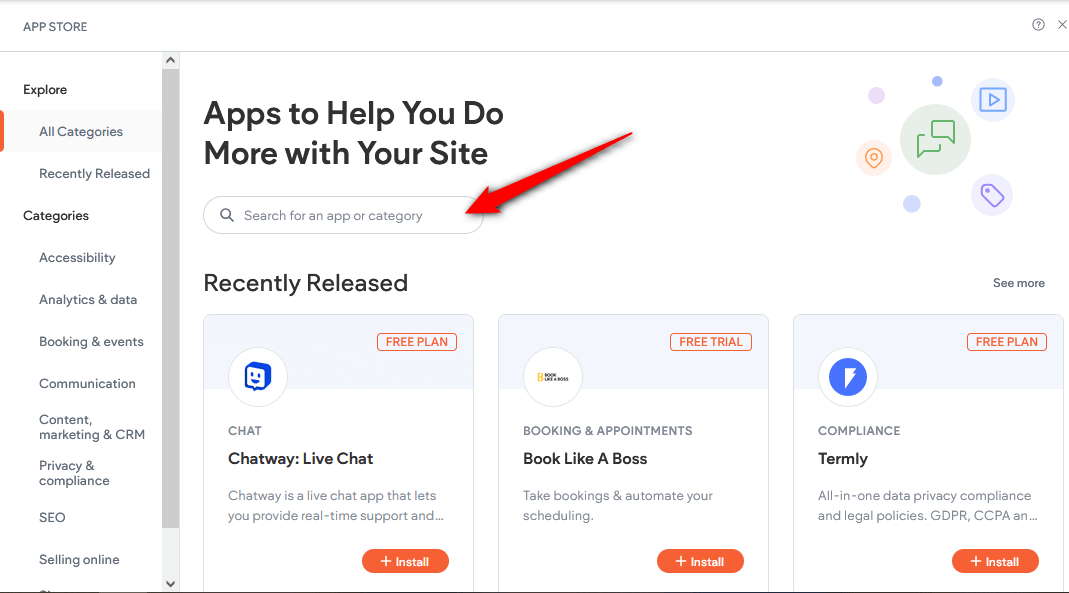 Step 3: Click "Install" on the Chatway: Live Chat that you can see in search results. If for some reason you don't see the app in the search results, you can directly click here.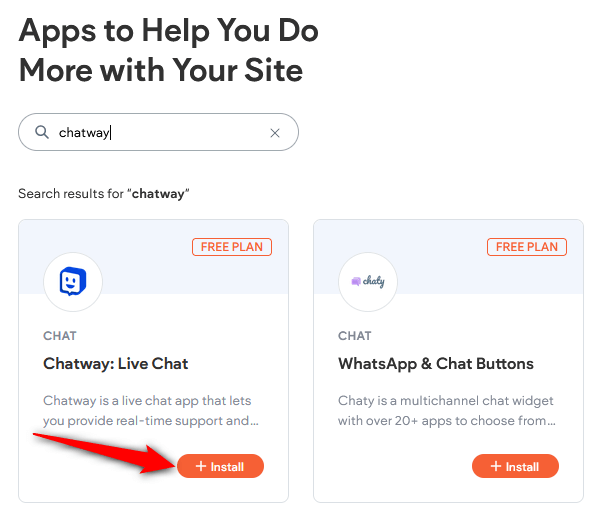 Step 4: Click Add.

Step 5: You will see the Congratulations popup once the Chatway app has been added successfully to your site.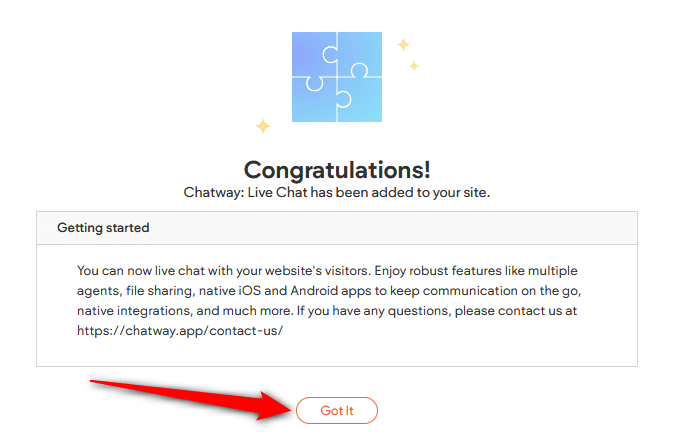 Step 6: If you don't have a Chatway account yet, you will be asked to create an account with your Duda email address as the pre-entered Chatway email address. Just fill in the onboarding details and click Next.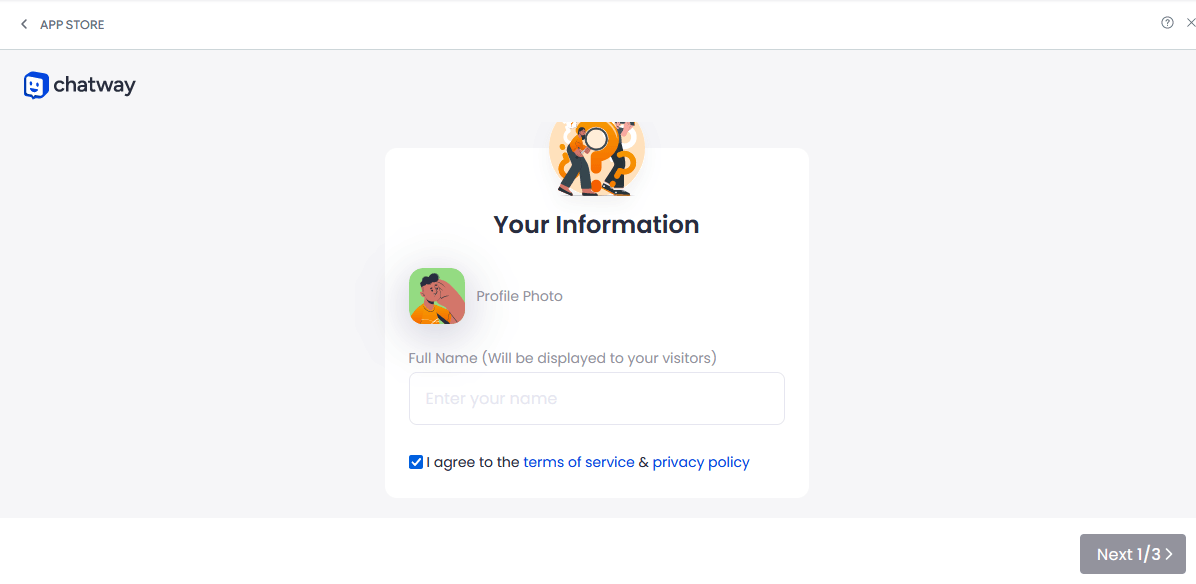 Step 7: After completing the onboarding steps, you need to click Republish for Chatway to appear on your website.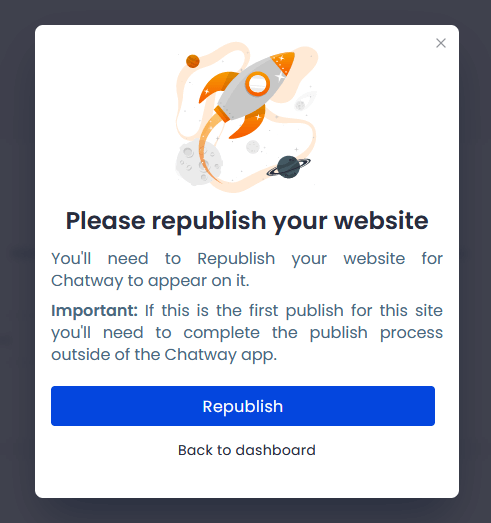 Step 8: Depending on your customizations, this is how Chatway looks on your website.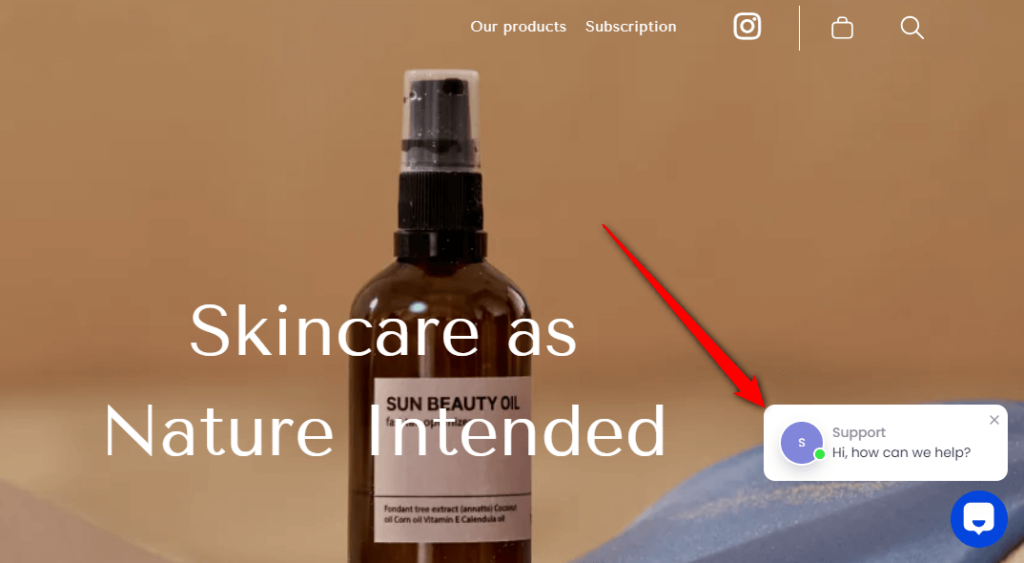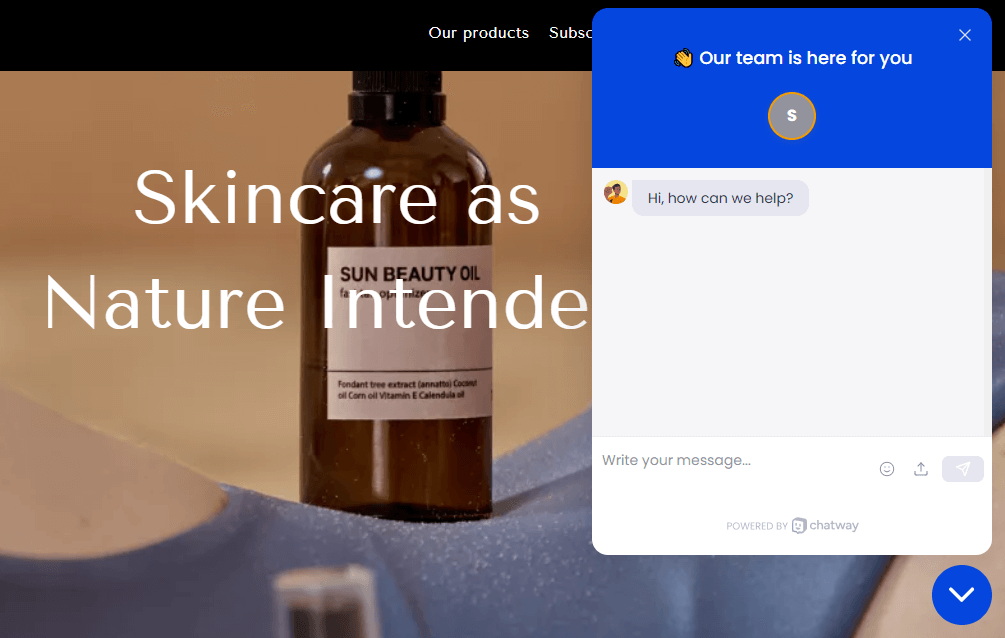 Step 9: To check if it works, try chatting from your live site and check the Chatway dashboard from your Duda site editor.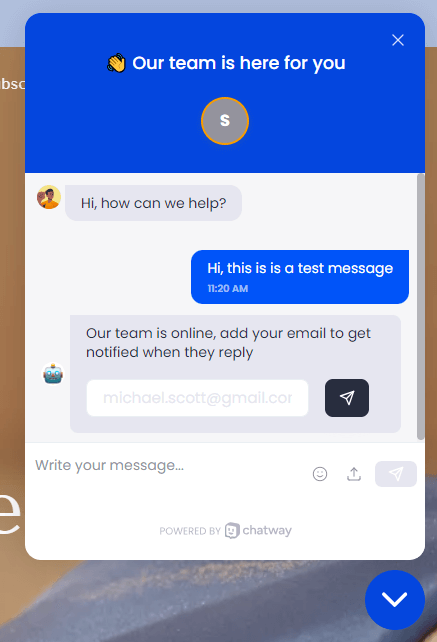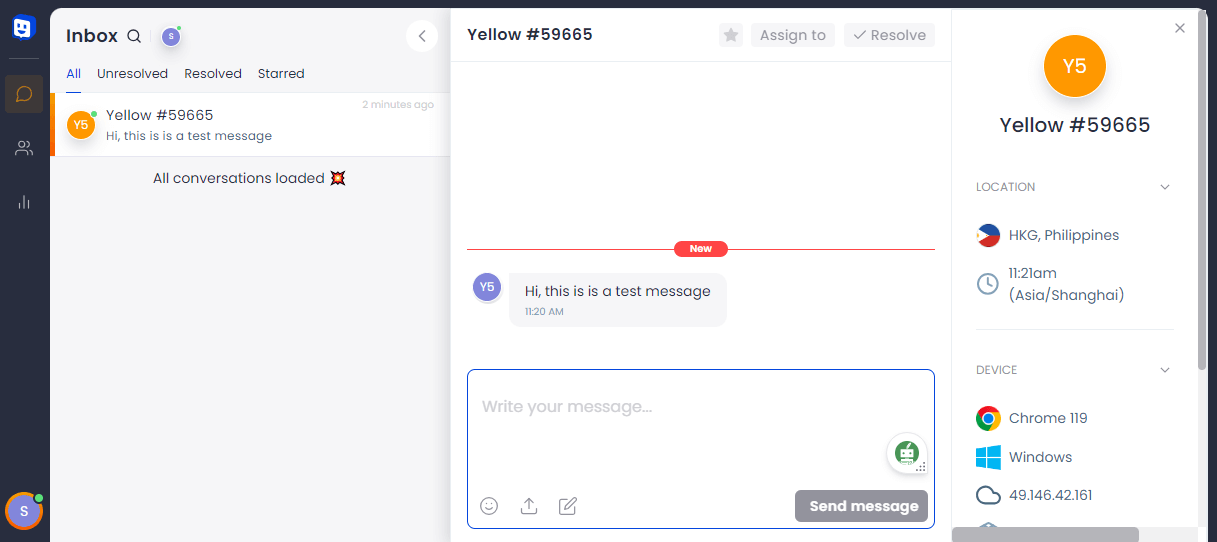 Please don't forget to check our entire knowledge base to learn more about how to make the most of the Chatway app.